Craig's 1985 1 ton Blazer
These are pictures of my 1985 1 ton K5 Blazer build. I started with a 1/2 ton K5 and transformed into a
1 ton Blazer sporting a 454 engine, a Th400 transmission, Ford Np205 transfer case,
along with a Ford High pinion Dana 60 front end with 5:38 gears and a Detroit Soft Locker the rear is a
GM Corporate 14 bolt full floater also with 5:38 gears and a Detroit Locker. I am running 44x19.5x15 Super
Swamper Boggers and Eaton black steel wheels (15x14). It was a long road to
get it finished, then I took it to Brick's 4x4 Farm in Poplar Bluff Missouri and tore the transfer case out of it
and bent the front axle tube. I also dropped a valve on the first 454 I built for it and there are pictures
of the damage incurred because of it. I am still working the bugs out and am ready to finish so I can start on some other
projects around here.
---
Progress during the build (body). Different pictures of the engine & suspension. Poser shots after I was done building.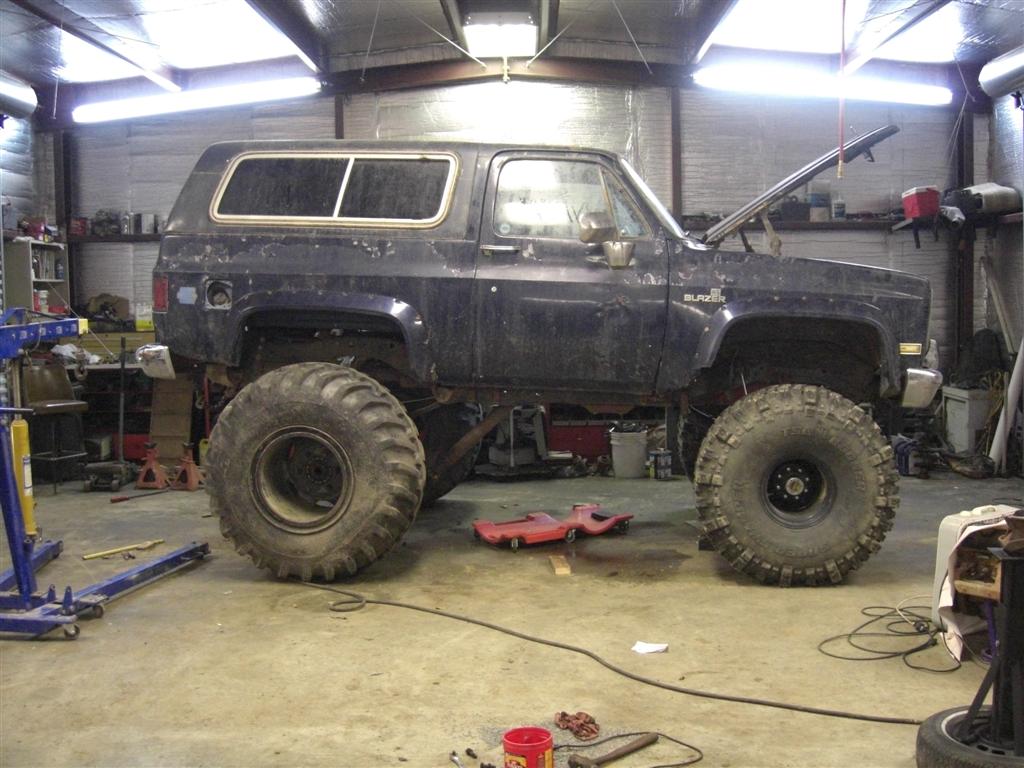 Click here to go back to main members page

Copyright © 2005 by MudStruck. All rights reserved.
Revised: 03/01/12 04:29:34 -0600.